Contact Us
The Lab is based in the sunny Salerno gateway to the well known Amalfi coast and Cilento coast, amazing places, nature and culture, tasty hospitality and kind people.
To get here there are different easy ways .. high speed trains, buses and even ferries, if you re up to test some of our products please you re wellcome to contact us few days before to arrange a meet, when if possible .
Actually there s a whole selection of loaded pickguards ready to install, SSS or HSS, tribute editions as well as prototypes never commercialized for a poor availability so, unique pieces.
Email
pickupcelentano@gmail.com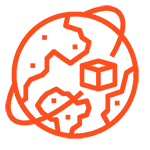 Shipping
conditions shipping & returns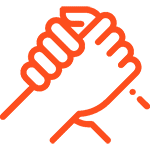 partnership
play with us spread quality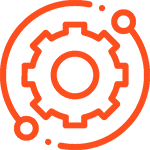 we care about your guitar
Is possible to meet to try out some Celentano pickups ?
Sure ! A proper test can be arranged here in our humble LAB as well as in a professional studio to even record and make the right comparisons.
Feel free to mail us and arrange a meet, there s a load of guitar tone for you !
Do you build pickups under customers specifics ?
Custom is always intresting, we can discuss about whatever is the project every detail together and then possibly build it from different DCR/wires, to odd bobbin dimensions, personalized look and/or different materials.
how long have you been dealing with pickups ?
It s a long story started in the 1998, at first selected and assembled parts, later we commissioned our unique custom parts .
Are these pickups compatible with ?
We build following these standard spacing :
1 -15/16 " / 49,2 mm for PAF vintage style neck and bridge position,
52 mm for strat single coils,
50 mm p90s and p9x humbucker sized & tele neck,
50/52 mm for humbucking and 53 mm for strat bridge,
55 mm tele bridge.
There are some places in Italy or abroad where i can test some of Celentano tone ?
We re in collaboration with different luthiers and pickups are naturally installed on their masterpieces.
ITALY
Torino : Felix custom guitars ; Raro custom guitars
Bologna : Barbieri guitar atelier
Roma : Handyman custom guitars ; Air fried custom guitars
Trapani : DR guitar
Perugia : Shiver guitars
EUROPE
Swiss : REH guitars
->shop Antonello guitars
USA
TN Nashville : Danocaster guitar
-> shop CA Los angeles Vintage Gear #1 & #2
-> shop FL  Amelia island fine instrument
-> shop NJ Watchtower guitars
MA, Amesbury : Karge guitars
do you build only replica vintage pickups or something more modern focused too ?
Vintage replica single coil are staggered for elder ratius and a with 18,2 DG 17,4 EA 16,2B 16,8 E .. and a custom alloy
Modern style models instead are calibrated for higher ratius and built with a recent alnico 5 alloy, different in composition and so performances.. always strat voice but different character .
Once installed how pickups have to be properly adjusted ?
You can vary the pickups height by turning up or down the mounting screws or the poles screws to give more or less presence or focus to determinate strings, it differs from guitar, player and his own style preferences.
The great sensitiverness of our pickups assure good variations every half turn of screwdriver, it's easy to find the proper balance and mighty tone but.. careful !
Too close to the strings and you ll have too much pull, going out of tune and unbalancing the delicate equilibrium related to the neck ratius, strings and their gauge.. too low and the main part of the magnetic field will be too far from the strings and you will loose power and volume, gaining more sustain and sweetness in the attack.. but is it worth ?
we always suggest a professional set up by skilled technicians to have a great result but you can try by yourself .
Pressing the string at the last fret you should have approx this distance between the poles and the edge strings :
Strat : 3/32 bass = 2,38 mm & 5/64 treble = 1,98 mm
Humbucking : 4/64 " = 1,58 mm neck &3/64 " = 1,19 mm bridge
Why Celentano pickups ?!
Apparently every alnico bar looks the same, but our alnico alloy is unique and probably the closest reproduction today available of the mighty magnets from the 50s/60s
correct magnetical and chemical poperties, pure ingredients melt under precise specifics and with determinate manifacture methods, the highest customization to obtain the superior alnico we were after.
Is really so good ?!  Well.. music still works as a community , so with the spread of the word of friends or colleagues, if the product is competitive, it comes out ..and  nothing is better than an happy customer, we know it !
info@celentanopickups.com